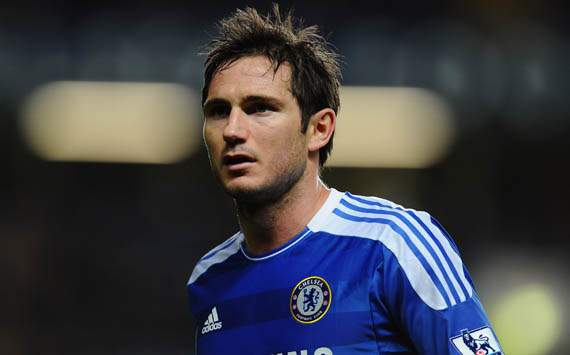 Frank Lampard has admitted that his Chelsea days could be over after becoming a bit-part player under interim boss Rafa Benitez.
The 34-year-old, who has been at Stamford Bridge for over a decade, had hoped to finish his career at the club where he has won three Premier League titles, four FA cups and last seasons Champions League.
But after his 27-minute cameo in the Club World Cup against Monterrey, the former West Ham midfielder admitted he could move on.
"I feel I have two or three years in me at least at the top level," he told
The Telegraph
"The ball is in Chelseas court. At the minute nothing has been said. Nothing has been planned. Talks about a one-year extension or two-year extension dont exist. Maybe things dont last forever.
"Although I want it to last forever you have to be big enough to know what it is. I want to be involved. Thats my character."
With nearly 200 Chelsea goals t o his name, Lampard is proud of his time at Stamford Bridge and feels that he has plenty more to offer after his part in last seasons European triumph.
"Whatever happens, Ive had a great time at Chelsea," he added.
"I feel like Ive had a good year particularly from where we were in February to playing what I like to think was a big part in winning the Champions League and FA Cup.
"Not just myself. Obviously Didier Drogba played the biggest part. We were the players who were out a little bit under Andre Villas-Boas and came back in and made a difference. I am determined to play a few more years."