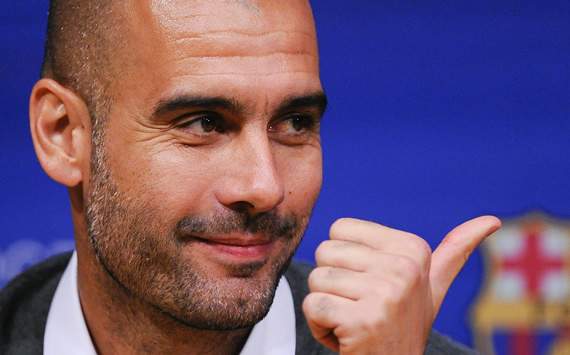 Former Barcelona president Joan Laporta believes that Pep Guardiola will return to coaching in 2013.
The former Spain international is currently on a hiatus, having stepped down as Camp Nou boss at the end of last season, handing the reins to Tito Vilanova.
Laporta, who remains a close friend of Guardiolas, thinks that Paris Saint-Germain would not fit the coachs methods but speculates he will take a job which allows him to be creative.
"I think Pep will return as coach next year. He has a great personality, very clear ideas and he is very intelligent, he told Swedish outlet Expressen.
I have the honour of having good relations with him and, for me, he is the best coach in the world.
All the big clubs would have Guardiola as coach. What would it take to convince him? He likes to create.
There will be many reasons influencing his choice, he would analyse them all. I think he wants to have the power to decide on a ll sporting matters and must be comfortable working there.
Paris? It is not obvious how they would convince Guardiola to coach there. I do not know if Paris Saint-Germain have the adequate structure for him."