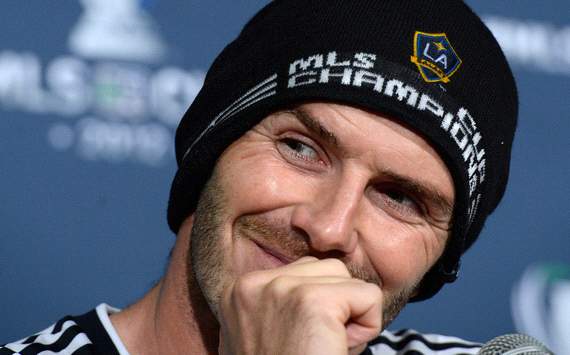 Perth Glory owner Tony Sage has revealed that David Beckham will not be joining his side and is unlikely to join any team in the Australian A-League.

Sage crossed paths with the former England captain at the premiere 'Viva Forever' at the O2 Arena in London and upon meeting the 36-year-old he admitted he could not resist asking him about a potential move to Australia, only to be turned down.

"I got the chance to chat to David, and of course I asked him about coming to Australia," Sage told footballaustralia.com.au.

"He looked me in the eye and basically said, 'That would be nice, but it's too far away from my businesses.'

Sage also believes Beckham is unlikely to turn out for any Australian side as it is too far from the midfielders current bases in America and Europe.

He continued: It would have been great to have him at Perth Glory, but it looks like that won't be happening. I just don't think he'll be coming to Australia, full stop."

Beckham is looking for a new club after ending his five-year association with MLS side LA Galaxy earlier this month.