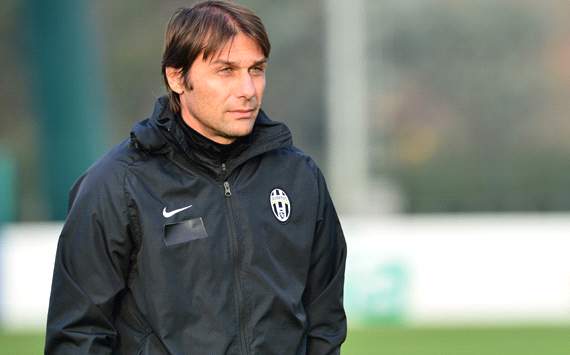 Antonio Conte has expressed his hope that Juventus will be able to compete financially with Europe's richest clubs again in the long term.
G
eneral manager Giuseppe Marotta has repeatedly stressed that the
Bianconeri
presently lack the economic resources to sign big names, but their coach is optimistic they will one day regain their spending power in the transfer market.
"I hope that one day well be able to purchase players worth 35, 40, 45 million," Conte said at a press conference.
"Then well be able to start looking at the likes of Paris Saint-Germain, Real Madrid, the two Manchester sides and Bayern Munich.
"This year we dipped into the transfer market without splashing money around, looking to reinforce the foundations we had in place with players such as [Kwadwo] Asamoah and [Mauricio] Isla, bringing [Sebastian] Giovinco back and acquiring free transfers like [Paul] Pogba.
"Now we need to re main calm and continue on this path. Its important to follow up last years
Scudetto
achievement, whilst maintaining our Champions League run to continue the project started by the club."
Juventus are currently preparing for Wednesday's Coppa Italia match against Cagliari.