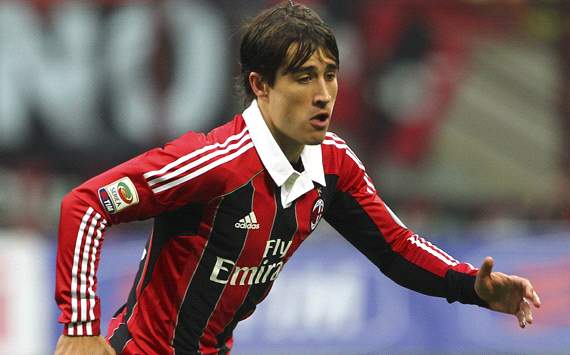 Bojan Krkic could return to Barcelona in 2013, his father has revealed, despite not having shone during his time in Serie A.
The attacker was sold to Roma for an estimated 12 million in 2011 but was loaned out to AC Milan for this season, but Barca retain a buy-back option on their former player.
Bojans father told CONE: "He's in a privileged situation because he belongs to two of the biggest clubs in the world. You can't rule out him going back to Barcelona."
The 22-year-olds parent also hinted that Tito Vilanova being in charge made Camp Nou a more enticing prospect, hinting at troubles with former head coach Pep Guardiola.
"The Guardiola matter is in the past and the truth is that with Tito we've always had a good relationship and mutual appreciation," he added. "We don't talk about Guardiola anymore."
His current club, Milan, will face Barcelona in the last 16 of the Champions League in February, and the Spaniards f ather admitted that his son would have liked to have played a less daunting side.
"He would have preferred other opponents, or at least facing Barcelona later, because any team that comes up against them is inferior," he concluded.