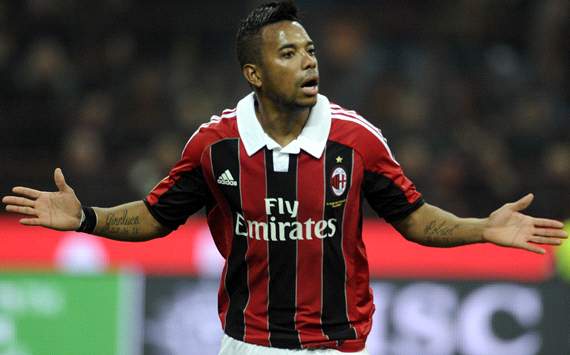 AC Milan strikerRobinho is likely to complete a move back to Santos during the summer transfer window, according to the player's agent and father,Gilvan de Souza.

The 28-year-old has been linked with a return to the Brazilian side where he started his professional career in 2002, but his father was adamant that an earlier move in January would not occur.

"These stories are only rumours he wil l not move from Milan [in January]. I'm sure he will go to Santos in the summer," De Souza told UOL Esporte.

"Robinho will not leave Milan [in January]. He does not want to deceive the fans of other clubs. The Rossoneri have already sold other strikers, so they will not let him leave too."
Robinho joined Milan in 2010, appearing 71 times and scoring 22 goals in the Rossoneri jersey so far.