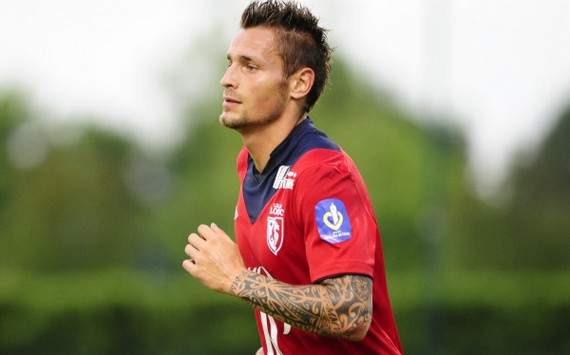 Lille defender Mathieu Debuchy remains keen to join Newcastle United but admits that a move to the North East is more likely to come to fruition in the summer than in the upcoming January transfer window.
The France international looked set for Tyneside in the summer but negotiations between the two clubs broke down over the agreement of a fee for the 27-year-old.
Lille have fallen to 11th place in Ligue 1 and are reportedly suffering financial problems but Debuchy says he would like to see out the campaign in his home country.
"The sport situation is not very good at the club now, but I don't have real desire to leave in January and abandon my team," Debuchy told L'Equipe.
"I would like to end the season here, even if things could happen quickly. No one at Lille has told me 'you have to leave in January because we have money trouble', but if an offer comes al ong and it would satisfy everyone...
"I have not changed my mind in six months about England and Newcastle. I asked my agents to only talk about it again if there is something serious."
Debuchy hopes not to repeat the disputes of the summer negotiations but acknowledged that he found it difficult to accept Lille's failure to agree terms with Newcastle.
"It was very difficult last summer so I don't want to start it again," he reflected. "We had tensions but I don't want to leave on bad terms.
"At that time, I had several phone calls with the coach and indeed I had a grudge against him. But talking with people at the club, I finally resigned myself [to stay]."