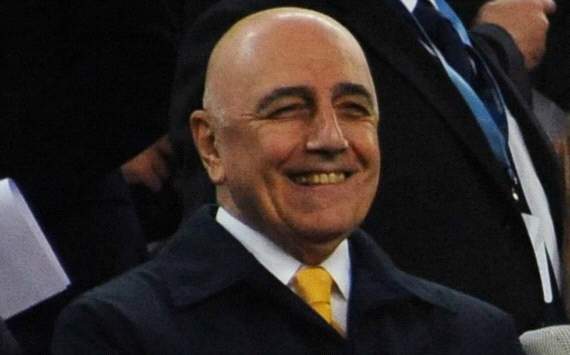 AC Milan vice president Adriano Galliani has confirmed Alexandre Pato and Robinho have asked to leave and he is flying to Brazil for negotiations.
Galliani broke the news after seeing Milan beaten 4-2 by Roma on Saturday night, bringing to an end a run of four consecutive victories.
But the Milan chief conceded the revelation had not struck him by surprise saying he had intentions to travel to South America to strike a deal with one of their potential suitors already organised.
"My trip to Brazil has been planned for months, he told the official Milan website.
"It will be all work and no vacation, as there are two negotiations in progress.
"Pato and Robinho asked to leave Milan. I already know what could happen in case they do go."
The club are believed to have received offers from Rio de Janeiro rivals Flamengo and Fluminense for Robinho, while Pato is attracting strong interest from Club World Cup winners Corinthians.< /p>
Milan had started to recover from a poor start to the season but the defeat to Roma is a setback for Massimiliano Allegris side.
Galliani continued: "Its a shame, as we made many mistakes, but also created plenty of chances.
"There were a few too many errors in defence and we really have to work on set plays. Weve conceded 14 from dead ball situations and that is a statistic we must reflect on."
The Rossoneri go into the winter break in seventh place, a huge 17 points off leaders Juventus.
He added: "We are looking at second position more than third. With a win here we couldve closed the gap. I still mourn the points we dropped at home to Atalanta and Sampdoria.
"Oh well, lets look on the bright side. We have a team that plays good football, has good players and can bring talent off the bench too. Its a shame were paying for that bad start to the season."