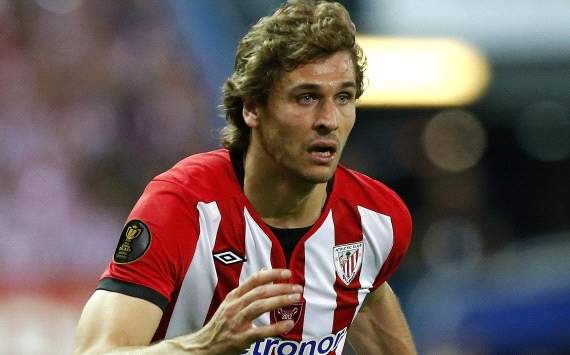 Athletic Bilbao striker Fernando Llorente has reaffirmed his desire to move to the Premier League when his contract expires at the end of the season.
Manchester City, Chelsea, Arsenal and Tottenham have all been linked with the Basque target man in the past, and will be buoyed by Llorentes preference to move to England.
The Spanish forward, who has scored just one goal in La Liga this year, can begin negotiating with clubs outside Spain from the start of January.
"It is true that we are approaching the date when I can sign for other clubs," Llorente told
Revista de La Liga
.
"I really like the Premier League and I've mentioned on more than one occasion that it's a league which appeals to me a lot.
"You never know. It's one good option in terms of my future but we'll have to wait until the end of the season to see what happens."
Llorente rejected claims that a deal was already in pla ce with Juventus, and stated that his current focus is solely on current club Athletic Bilbao.
"No. That's totally untrue," Llorente continued.
"I think it's normal that people talk about these things, but ultimately you have to respect the rules.
"I am an Athletic player and, until January 1, I cannot sign with any other team.
"I'm trying to keep it so that it is something which is managed by my brother and my representatives. That leaves me to focus in my football and help my team, Athletic, and nothing else, maintain focus.