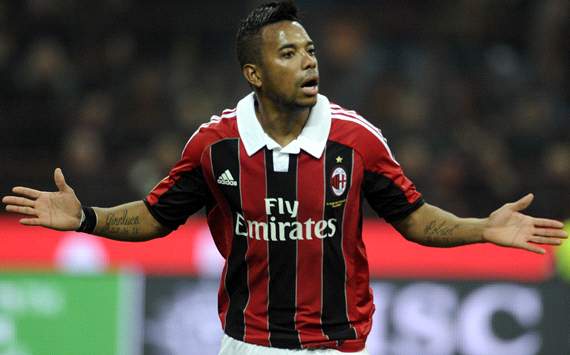 Santos president Luis Alvaro Ribeiro has confirmed the Brazilian outfit are in talks with AC Milan over a January move for Robinho.
The 28-year-old is believed to be keen on a move back to his former club, with
Peixe
star Neymar also calling for the
Rossoneri
star to agree a deal to join him back in Brazil.
"Robinho wants to return to Brazil and for him that means returning to Santos," Ribeiro told
TV O Povo de Fortaleza
.
"We have presented a written offer, though there is a difference between what the player and the club are asking for."
Robinho made over 100 appearances for Santos before moving to Real Madrid in 2005, but despite the player's love for the club, the president was quick to concede that negotiations are likely to be tough.
"It can be circumvented, but it is not a simple task. It is a battle that must have results by the end of this week."