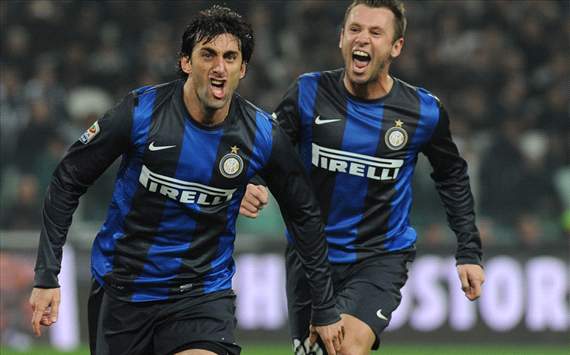 Inter striker Diego Milito has expressed his admiration for Mattia Destros abilities as the Serie A side continue their search for a supplementary attacker.
The Nerazzurri are currently without a back-up target man, and Inter's top scorer last season appears to have reached his own conclusions about who to sign, hailing Roma's Destro as an up-and-coming striker to look out for.
I really like Mattia Destro," Milito told Inter Channel.
"I watched him play three years ago before he left us. Hes young, he has plenty of time to grow and has his whole career in front of him.
The two strikers were together at Inter in 2010 and Milito saw first-hand the potential of the young man before he left the Inter youth setup for Genoa.
The 22-year-old Italian, who is currently on loan at Roma, is fast becoming one of Italys brightest attacking prospects, having scored four goals in 10 appearances this season.
But while Mili to praised the Roma forward, he added that the lack of attacking options is not affecting his side.
The sub striker issue has turned into a drama," he said. "There is talent all around us."