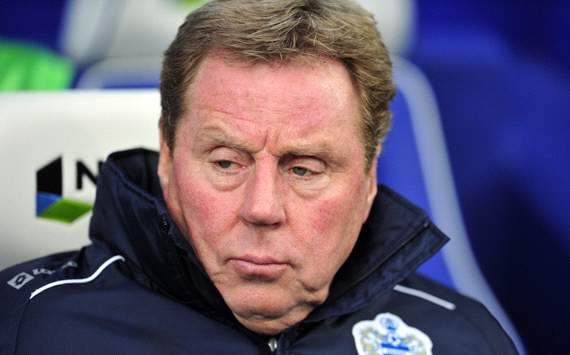 Harry Redknapp has insisted QPR must do their transfer dealings as early as possible in January.
The 64-year-old has a reputation for moving late in transfer windows, after bringing several players to Tottenham at the last minute - including Rafael van der Vaart and Niko Kranjcar - in the past.
Redknapp joked that he expects Spurs chairman Daniel Levy to be in touch regarding late deals, but has said he will not be drawn into discussions with the White Hart Lane supremo.
He told reporters: Daniel will still no doubt be ringing up on deadline day offering me a three-for-one deal on players he cannot give away, but we will not be waiting until that late hour.
We are going to have to do our stuff before then. We really need to be doing our business right at the start of January.
We cant wait. The chairman is going to have to bite the bullet and get on with what we have got to do. Otherwise we will be waiting for som ething that might never happen.
The former Portsmouth boss dismissed claims that he will look to bring a raft of players into Loftus Road, but is targeting players with the right attitude to help QPR get out of the relegation zone.
The Hoops have been strongly linked with Nicolas Anelka, and Redknapp admitted his doubts over the Frenchman's mentality, despite previously revealing his interest in a move for the striker.
I dont want to buy a lot of people, he said. Its a lovely feeling being at a club where you do not need any players.
Youre looking for people with personality if you can find them. But there are a lot of good players who dont have much personality.
Thats the problem. Finding that balance is difficult. I cant afford a Steven Gerrard or a Frank Lampard, someone with good personality, who trains hard, and plays every week. They wouldnt come here.
Is Anelka the right sort of character? What do you think? You are not going to get the full package, unless you are going to spend millions.
We are not going to put the club in trouble. We have got to be clever and careful.