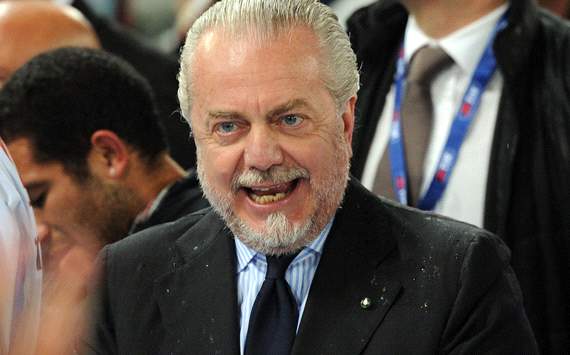 Aurelio De Laurentiis has declared himself happy with Napoli's dealings in the January transfer window having brought in young players they can "count on".
The
Scudetto
contenders brought in young Croat Radosevic, along with the likes of Rolando, and the club's president believes they did good business during the winter window.
"I think we can be satisfied with it," he told reporters.
"Radosevic, although very young, is a player that we can already count on. Over the next few years, [our investments] will be very useful.
"Kudos to [sporting director Riccardo] Bigon for making sure the kids who did not much find much space here settled elsewhere."
De Laurentiis went on to confirm that the
Partenopei
had been knocked back in an attempt to sign Mauro Icardi from Sampdoria.
"You must be realistic," he continued. "Not everyone can get what they want when they want. Behind every complication , there is always something wrong so you shouldn't have any regrets."
Napoli are currently second in Serie A, three points behind league leaders Juventus.