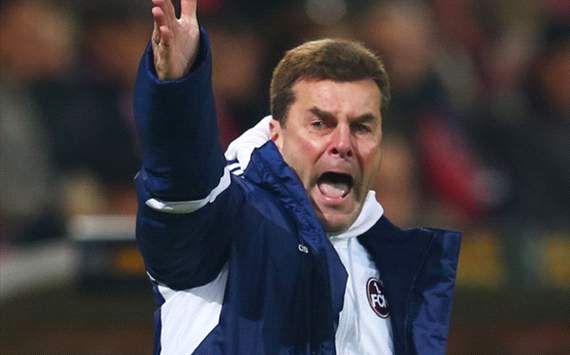 Dieter

Hecking
is the new coach ofWolfsburg,
die Wolfe
confirmed on their official website on Saturday.
The 48-year-old arrives at the Volkswagen Arena after three years at Nurnberg, where he managed to transform the team from relegation strugglers to a respectable mid-table outfit, who currently sit just one point abovehis new team in the Bundesliga table.
"The new head coach of Wolfsburg is Dieter Hecking. Wolfsburg and the 48-year-old have today agreed a deal until 2016,"
Wolfsburg announced on their official website.
"The date for the official presentation of the new Wolfsburg coach will be announced in the coming days."
Hecking's coaching debut for Wolfsburg will see his team face Stuttgart in the Bundesliga on January 19.