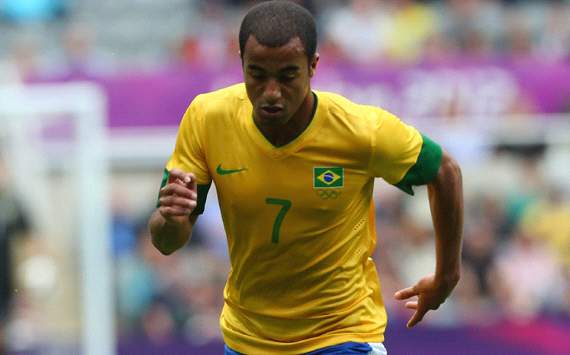 Sao Paulo star Lucas Moura has admitted that he is unsure as to whether his decision to join Paris Saint-Germain in the January transfer window will prove to be the right one.
The Ligue 1 giants reached an agreement over the summer with the Brazil international's current club to bring the player to Parc Des Princes halfway through the European season, but the 20-year-old is not without doubts about his imminent transfer to Paris.
"Thiago [Silva] has told me a lot about the club and its facilities, and it will be nice to have him as my team-mate. However, I have to admit that I do have a bit of fear about how things will pan out. I don't know how it will go," the attacking midfielder said to
Canal Football Club
.
"I am not thinking about money, but I am more concerned with whether my next destination will be the right one. PSG's ambition and the presence of the other Brazilians convinced me [to sign for Paris Saint-Germain].
"I am following PSG from a distance. I am mainly focusing on the end of the season with Sao Paulo for now."
Paris Saint-Germain lost their unbeaten status in Ligue 1 at the weekend as they were beaten 2-1 Saint-Etienne, but remain league leaders.