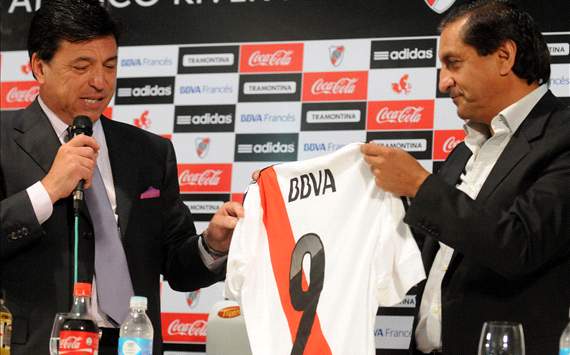 River Plate coach Ramon Diaz has vowed to do everything possible to bring Los
Millonarios
back to the top of Argentine football.
The experienced trainer replaced Matias Almeyda on Thursday, and will officially start his work at the club next week.
Diaz previously coached River Plate from 1995 to 2000 and from 2001 to 2002, winning five league titles, a Copa Libertadores and a Supercopa Sudamericana, and is determined to bring success back to the club after seeing them relegated from the top division in 2011.
"I'm the greatest manager in the history of River Plate. Nobody can change that," the coach said at a press conference.
"We have to change things around and rediscover our winning mentality. I am a soldier of River Plate. There is no doubt River Plate would have never been relegated if I was in charge.
"I would have come to work and taken River Plate out of the Sec ond Division if they asked me. But they didn't call me."
River Plate find themselves in ninth place in the league table with two rounds of games to go.