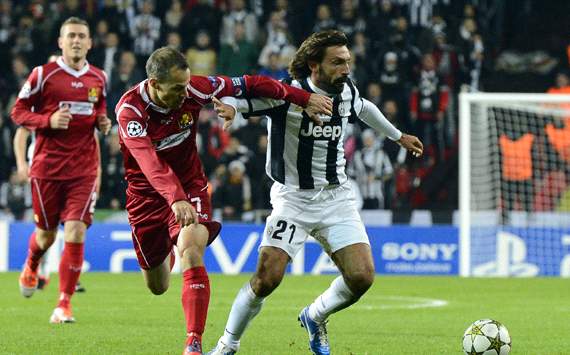 Andrea Pirlo has revealed that he almost signed for Chelsea during Carlo Ancelotti's reign at Stamford Bridge.
The Juventus star will line up against the Blues on Tuesday evening, but admitted he was in deep negotiations with club officials, before AC Milan - his club at the time - pulled the plug on a deal.
The 33-year-old told the
Daily Mail
: "Actually, Milan wouldnt let me go. I have a very strong connection with Ancelotti, so I was in touch with him when he went to Chelsea and Im still in touch with him now hes at Paris Saint-Germain.
"I had already started negotiating with the people at Chelsea but then finally Milan didnt let me go. Thats why I stayed.
"Certainly it would have been a different experience that Id have liked, especially when I was 30 years old. So why not? But unfortunately it didnt happen."
The midfielder has enjoyed somewhat of a renaissance since joining the
Bianco neri
, contributing to Juventus' unbeaten title success last season, before shining for Italy at Euro 2012.
Pirlo also admitted he is still looking to challenge himself, and refused to rule out a future move to the Premier League.
"Maybe, who knows? I dont know what might happen. You never know. I still have two years left with Juventus, this season and next," he added.
"I like English football a lot. There are plenty of very good teams. They are very aggressive so its always entertaining to watch.
"It wouldnt be a problem for me fitting into that particular style because Ive played with different players with different characteristics throughout my career."