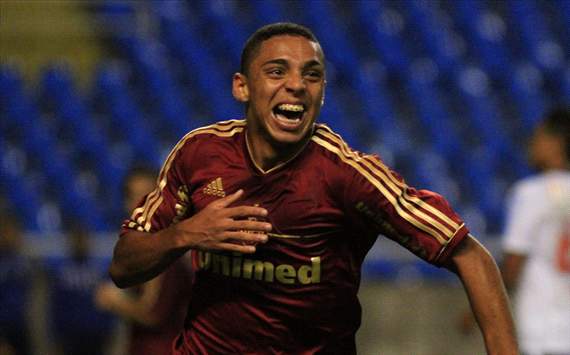 Fluminense right-back Wallace has revealed that a move to Champions League holders Chelsea is imminent.
The 18-year-old has been linked with a move to Stamford Bridge for some time after the club reportedly agreed a first-refusal deal with his club and with other sides interested, Chelsea appear to have got their man.
Juventus and Napoli had been touted as possible destinations for the attack minded full-back, but the strong presence of Brazilians at Stamford Bridge seems to have had an influence on his impending move.
Speaking to Fox Sports Brasil, Wallace said: "It's always helpful having Brazilian team-mates playing alongside you, as they normally are settled down, so they can give you some advice and this is important, even regarding language.
"Now that I'm moving to London I'll have to learn some English but they are used to this and they will surely help me a lot.
"I used to follow the Spanish league and its bi g clubs like Real Madrid but now as I'm moving to Chelsea I'm following the club more closely, especially after the Champions League title.
"I watch Chelsea games whenever I can, sometimes I can't watch because I'm playing or concentrated with my team, but I don't miss a chance to see them playing on TV."