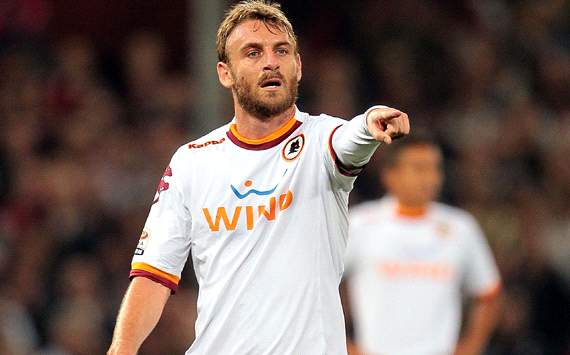 Franco Baldini has revealed Roma would be willing to listen to any proposal regarding the transfer of Daniele De Rossi.
Reports over the summer linked Manchester City with a 50 million bid for the Italy international, but the 52-year-old remains open to offers for the player in the future.
In the summer there was an offer made by Manchester City, he told
Sky Sport
s. We listened to that offer and considered it.
If we were to get another offer we would listen again. But we could easily decline again.
He then went on to give his thoughts on the
Giallorossi's
upcoming derby against Lazio on Sunday and was quick to state the magnitude of the contest.
"It is a game like no other, said Baldini. It completely takes over the city and holds an importance like nothing else. It is completely out of the ordinary.
The capital club currently sit in sixth place in Serie A, with 17 points from their fi rst 11 games.