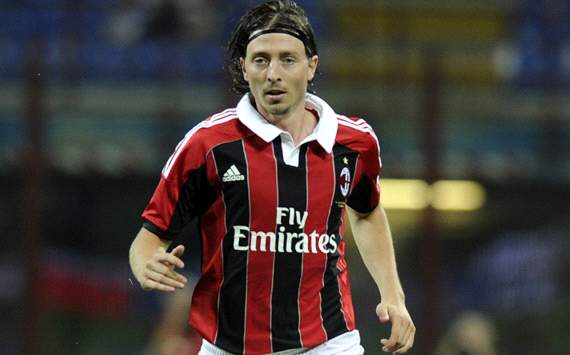 The Della Valle brothers are responsible for Riccardo Montolivo's departure from Fiorentina to AC Milan, the player's agent has revealed.
According to the midfielder's representative, Carlo Pallavicino, the owners of
La Viola
did not communicate properly with the player, and that subsequently drove him away.
"The fact is that we lacked a direct contact with the Della Valle brothers. The first alarm bell sounded when [Montolivo''s other agent] Giovanni Branchini was at the Viola headquarters and was told that Montolivo would play as holding midfielder," Pallavicino told the
Corriere dello Sport.
"On his way back to Milan, Branchini turned on the radio and heard that Fiorentina had signed Gaetano DAgostino, which is something that he was not informed of.
"The relationship cracked from that moment, but certainly not because of DAgostino himself. Branchini tried to open negotiations with AC Milan and Atletico M adrid over a transfer, but Fiorentina did not want to hear about it."
Despite the fact that the player intended on leaving the club, Montolivo's former boss at Fiorentina Delio Rossi stated that the midfielder was always professional.
"I did not like the situation that had surrounded him, but I kept picking him because he has great feelings for Fiorentina." Rossi told reporters.
"He was always a leader in the dressing room, it was just some details on his contract that kept him from staying."