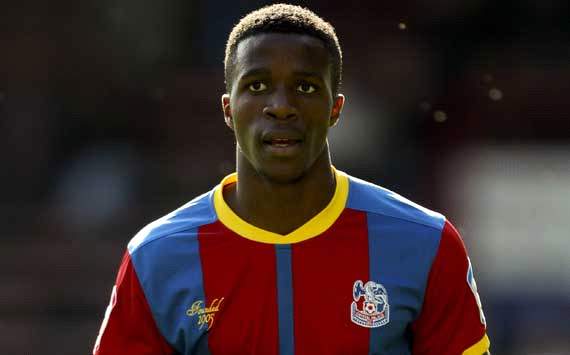 Crystal Palace winger Wilfried Zaha has revealed how a phone call from Didier Drogba has left him pondering whether to commit his international future to Roy Hodgsons England or the Cote d'Ivoire, and has spoken out about his dream of becoming a Premier League star.
Having been born in the former Ivorian capital Abidjan before moving to England at the age of four, Zaha is eligible to represent either nation, and an appearance for England in Wednesdays match with Sweden would not represent any commitment from Zaha due to its status as a Fifa-recognised non-competitive fixture.
Indeed, former Chelsea talisman Drogba has already been in touch with the Palace prodigy in an attempt to secure a commitment from the winger to the west African nation, something Zaha claims came as a complete surprise to him.
"Didier called me and I was shocked, to be honest," Zaha told the
Daily Mail
. "Hes a humble guy and he was just talking to me about the Ivory Coast.
"I was born in the Ivory Coast but all I know is England. Its 50-50 at the moment but its a choice I will have to make at some stage.
"Ive been with the Under-21s and, now that I am with England, I will have to make a decision.
The 20-year-old also spoke about how his ambition to play in the Premier League is only intensified by what he hears from his England Under-21 teammates.
With Palace presently sitting top of the Championship table, Zahas dream could well be realised next season with his current club. That would surely be the ideal scenario for the winger, although he refused to speculate on how his target could be met should promotion not be achieved at Selhurst Park.
"I spoke with Jordan Henderson and Raheem Sterling and they both said the Premier League is the place to be," Zaha added. "Im not saying Im leaving Palace but thats where I want to play. I want to come up against defenders wh o will properly test me."
The attacker also told of the supreme confidence he feels when he takes to the football pitch. With the notable exception of two high-profile talents, Zaha does not see himself as possessing inferior talent to any of his peers.
"I'd never look at someone and think he's better than me, unless it's Cristiano Ronaldo or Lionel Messi," said the forward. "When I get on the pitch it's my time."