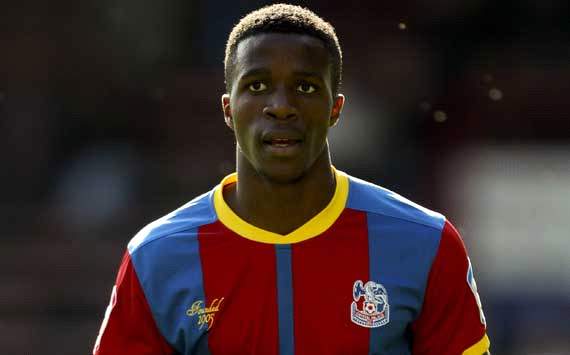 Crystal Palace chairman Steve Parish has insisted that Wilfried Zaha will be staying at Selhurst Park until the end of the season.
Arsenal boss Arsene Wenger confirmed on Tuesday that the highly rated England international is among the targets being considered by the north London club, while Goal.com exclusively revealed Manchester United's interest earlier in November.
However, Parish has confirmed that the Championship side are yet to receive any bids for Zaha and, while the club would look at any offer made, the Eagles currently have no intention of selling their star assest.
He will definitely be playing at Crystal Palace after January," Parish told talkSPORT. "Why would we sell him? What would we achieve by selling him?
"Weve been speaking this week with [Zahas] representatives. Right now were focused on getting out of this division.
"Nobody has contacted me from any of the clubs who are suppose dly interested in him. We will have to cross that bridge when we come to it.
"I want all our players straining as hard as they possibly can to get us into the Premier League and for them to achieve all their ambitions with us, so it is not a deal I would particularly favour.
"But, if something was put in front of us and we spoke to the player and he wanted to go we would have to consider it. But right now were just focused on keeping the squad together."
Parish firmly believes that Zaha is destined for a career at the top, and says Palace are currently only focused on winning promotion to the Premier League and will look to hold on to the 20-year-old for as long as possible.
"When deals are put in front of us we will look at them but at the moment our main aim is getting out of this division," Parish added.
"Thats what we want to do and thats what weve got an academy for. So that we can develop players and local players and punch above our weight if you like. Thats what were trying to do and thats all were focused on.
"Wilf will play in the Premier League. We all know that. He will play for a top side in the Premier League.
"I probably wont be able to develop the club as fast as he will develop his career, but wed like to think that his first chance in his Premier League playing career could possibly be with us so thats what were going to aim for."