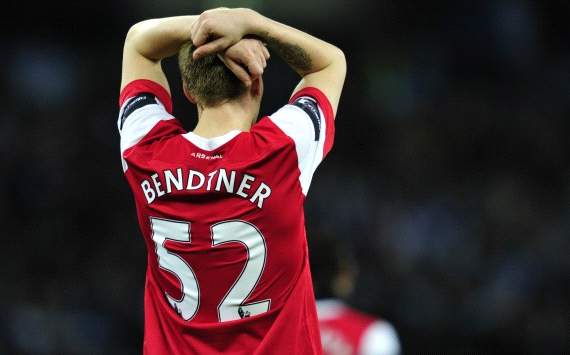 Arsenal striker Nicklas Bendtner has refused to rule out a move across to archrivals Tottenham in the future.
Bendtner is currently on loan at Serie A champions Juventus, but has failed to make much of an impression in Turin and it is believed that the Gunners are ready to cut their losses on the Dane.
The 24-year-old has spent much of his time with Arsenal away from the Emirates, having had loan spells at Birmingham City and Sunderland before his current spell in Italy.
And despite the fierce rivalry and historical enmity between the two north London clubs, Bendtner says he would have no qualms about moving to White Hart Lane.
"History is filled with examples of players moving between rival clubs and I can't rule out clubs due to where I might have been in the past," the Denmark international told
bold.dk.
"It might not be the best idea but if the project matches my ambitions I would have to be intereste d."
Bendtner struggled to establish himself as first choice in Arsene Wengers front line but, despite his nomadic career to date, the striker admits that he would like to return to the English capital.
"I still have a great relationship with London, which is a city that I adore," Bendtner added.
"I have a lot of friends in London and there are a lot of great clubs in London, so I wouldn't rule out a return."