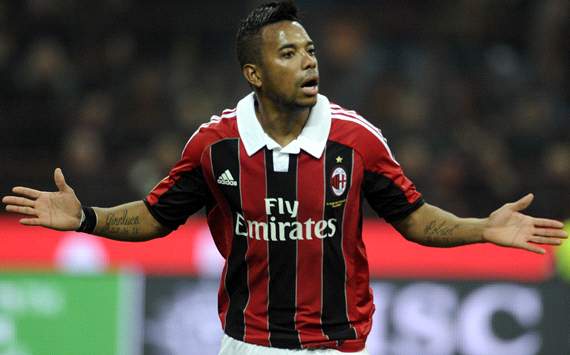 AC Milan CEO Adriano Galliani has dismissed reports that Robinho could leave the club for Santos in the January transfer window.
The Brazil international is continually being linked with a move away from the Serie A giants, but Galliani has made it clear the forward will not return to his native country this winter.
"Robinho will remain at Milan," Galliani told reporters in the wake of the
Rossoneri
's 1-0 win over Juventus.
The 28-year-old has been struggling to find his best form this season, and his goal against Juve was his first of the 2012-13 campaign.
Meanwhile, Galliani revealed that Milan will probably make Kevin Constant's stay at the club permanent.
"He [Constant] will probably be signed permanently," he added.
The 25-year-old joined the San Siro side on a season-long loan deal from Genoa in the summer transfer window, and has since become an integral first team member at the club.