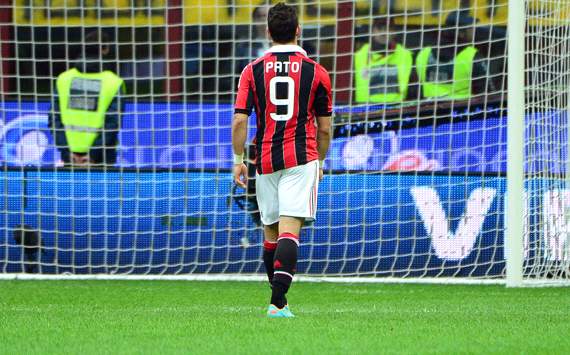 Alexandre Pato's agent is set for a meeting with the AC Milan board following reports the striker is unhappy at San Siro.
The 23-year-old came on as a second-half substitute in the
Rossoneri's
3-1 win over Anderlecht on Wednesday night and scored his side's third and final goal, before reportedly threatening to quit the club after the game.
"If Alexandre said certain things, then he must have had his reasons,
Gilmar
Veloz
told
TMW
.
"I want to get a better understanding of the situation with Milan before anything happens.
I will arrive in Italy on Tuesday, I will speak with Pato and then with the club to evaluate what to do next. I do not want to say anything more at the moment because I would not w ant to say inexact things.
I do not know if he can leave Milan. Ask me the same question once I have spoken to all parties.
Pato has made seven appearances for the Serie A giants this season, scoring two goals.