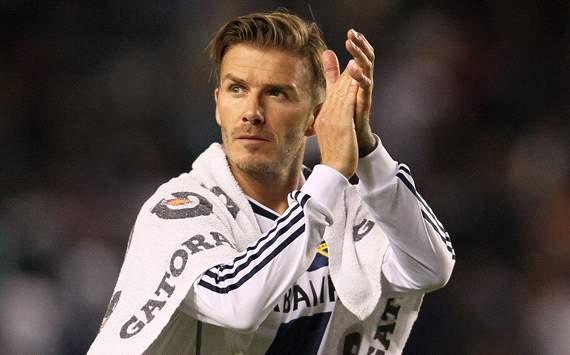 The MLS Cup final on December 1 will be David Beckham's final match for LA Galaxy, the club have confirmed.
The match, in which the former England captain's side will host Houston Dynamo at the Home Depot Center in a repeat of last year's final, will bring to an end a five-year spell in the American game - though Beckham stressed that he intends to remain connected with the sport in USA.
"I've had an incredibly special time playing for the LA Galaxy, however, I wanted to experience one last challenge before the end of my playing career," the midfielder said in a statement on the club's official website.
"I don't see this as the end of my relationship with the league as my ambition is to be part of the ownership structure in the future."
The Football Federation Australia (FFA) claimed on Friday that Beckham's representatives had been in contact over a switch to the A-League, though a spokesman for the player denied the links.
The former Manchester United star's arrival from Real Madrid in 2007 prompted MLS to create the Designated Player rule to allow Galaxy to spend extra money on the signing, with a view to developing the profile of football in the country.
"In my time here I have seen the popularity of the game grow every year," Beckham remarked. "I've been fortunate to win trophies but more important to me has been the fantastic reception I've had from fans in LA and across the States.
"Soccer's potential has no limits in this wonderful country and I want to always be part of growing it."
League commissioner Don Garber said of the news: "
There is no doubt that MLS is far more popular and important here and abroad than it was when he arrived.

"

David has achieved great things on and off the field during his time with the Galaxy and he will always be an important part of our history. We look forward to his continued involvement with the LA Galaxy and the league."