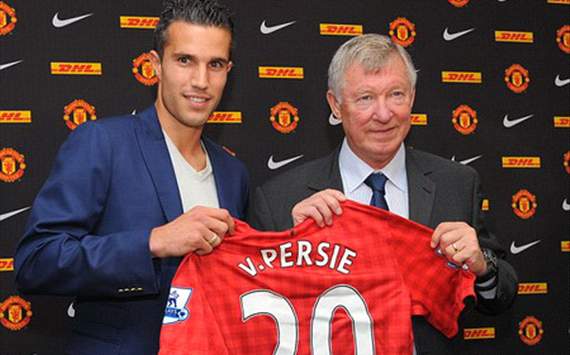 Sir Alex Ferguson has spoken of his delight at being able to secure the signing of Robin Van Persie for Manchester United, having turned down the chance to bring him to Old Trafford 11 years ago.

The Red Devils had scouted the Dutchman while he was at Feyenoord before he signed for Arsenal, but the red card the striker received while being watched put Sir Alex off a formal bid.
Sir Alex finally moved for Van Persie over a decade later, parting with 24 million to pry last seasons player of the year from Emirates Stadium.
"I never thought we would get him, until he convinced us that he wouldnt be signing a new contract at Arsenal, the Scot told reporters.

We just started working hard with Arsene Wenger and myself, I phoned him quite a few times, and we eventually came to an agreement. If Robin had more than one year left on his contract, we would never have got him.

It was very amicable with Arsene. He made his case because, first of all, he wanted him to stay without contradiction. Theres no doubt about that and he worked hard to keep him. The next stage, once he accepted that he had to let him go, was to make sure we paid him the money. And Arsene has always done a phenomenal job getting top dollar for players.

Since coming to Old Trafford, Van Persie has made a superb impact in scoring nine goals and providing three assists in just 12 games, but his manager is unsurprised by his early impact.

He added: Robin has settled in well, but hes a mature player and his start to the season has been fantastic.
I cant say that hes better than I thought hed be, because thats why we bought him. His goals tally last season was tremendous. Hopefully that continues here, because if you can get a couple of strikers who score 25 goals, youre in the ball park to win something.

Robin is a mature player and that helps - that experience hes got of having played eight years in England. The fact hes been playing in England makes it easier for him to jump to another English club. Its been very satisfying for us, a fantastic start, and I just hope he keeps it going.