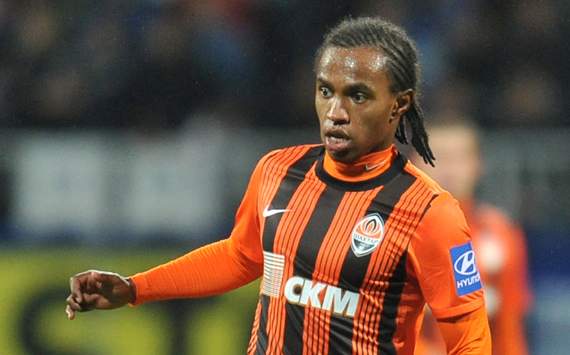 Shakhtar Donetsk striker Eduardo has given his team-mate Willian a list of prospective Premier League clubs to join should an expected offer come his way - but summer suitors Tottenham are not included.
Andre Villas-Boas is said to be a long-term fan of the 24-year-old, but failed in an attempt to snap up the midfielder in August due when the two clubs' differing valuations of the player prevented a deal from materialising.
Now Eduardo has told
The Mirror
: There are three clubs who are big enough and good enough for Willian Arsenal, Manchester United and Chelsea.
I have recommended these clubs no others. He needs to play at one of the best teams.
Willian is a complete player now. He is ready to play for a big club and become a really big player.
He should play at a top, top club because he is a class player. He can play in England, for sure.
We always talk and watch Premier League games together.
He asks me about England and the English game and I tell him little things.
The Brazilian playmaker has, however, expressed an interest in playing for Tottenham or Chelsea, insisting that game-time would be an essential factor in his decision about which club to join.
And he has admitted he would love to play for Tottenham after regular communication between Villas-Boas and himself led to the two becoming friends.
Willian will travel to Stamford Bridge to face Chelsea on Wednesday along with his Shaktar Donetsk team-mates as they look to boost their chances of qualifying for the next round of the Champions League.