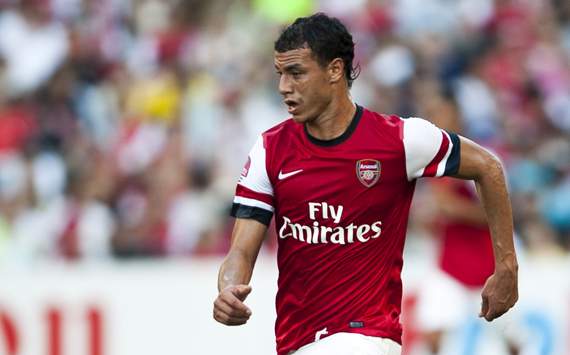 Arsenal striker Marouane Chamakh has suggested that if he is not playing regular football for the Gunners, he could return to Bordeaux in January.
Chamakh had felt that the departure of Robin van Persie to Manchester United during the summer would result in him playing for the club more regularly.
However, with the likes of Lukas Podolski and Olivier Giroud, coupled with the recent decision to play Gervinho as a striker, Chamakh has spent the majority of the season warming the substitutes bench.
"After Robin van Persie left, I thought I'd play more," he told French radio station
RMC.
"The competition is always a little hard in a club like that. I expected it. It's [up] to me to prove myself. But, in two [to] three] months If nothing changes, I must make a decision.
"With the departure of Robin, Id say that I had a playing card. And if my playing time doesnt change, Im not fooled, Ill go away."
The 28-year-old insisted that he would like to stay in the Premier League, but refused to rule out a move to former club Bordeaux.
"Bordeaux? it could be a solution, if I decide to go. But my priority is to stay at Premier League," he added.