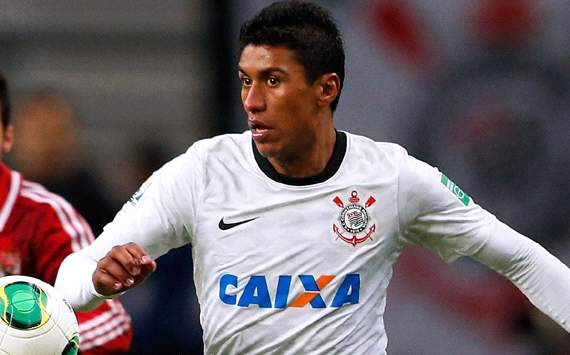 Brazil midfielder Paulinho has put an end to the speculation linking him with a move to Inter this month by pledging his future to Corinthians.
The 24-year-old, who had been rumoured to be on the radar of the Italian giants, confirmed he had received a lucrative offer from the Seria A side but believes remaining in Brazil will prove beneficial for his career.
"I made my decision, along with my family, to stay at Corinthians," the player told a press conference on Tuesday.
"The offer was good but sometimes you have to forget about the money. A good financial proposal doesn't mean you'll get to do a lot of things. There are times when you have to think about your career.
"I lead a very calm life and have all the conditions to do good work here at Corinthians and one of the reasons for me to stay was to return to the national team."
Roberto de Ardrade, Corinthians director of football, confirmed Inter's interest in t he player.
He added: "Let's make something clear. The club was contacted by an Inter representative. We sat down and we discussed things.
"I spoke to Paulinho and, together, we decided that he won't be leaving Corinthians."