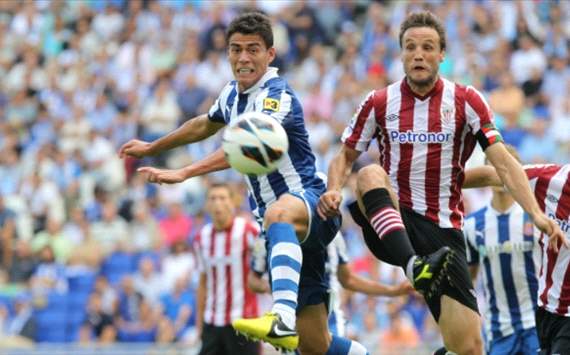 Athletic Bilbao player Carlos Gurpegui has said that he hopes the Fernando Llorente "saga" will end soon.
The 27-year-old midfielder said he hoped his team-mate would remain with the club until the end of his contract in the summer.
The club have said [that he will stay], at least until somebody pays his release clause. In that respect we are calm," Gurpegui told a press conference on Thursday.
"We know that he belongs to Athletic until that day and the only thing that I ask of Fernando until June 30 is that he can be at the highest level and help us score as many goals as possible."
Italian giants Juventus have begun negotiations with the striker who has spent nine seasons at the Liga club.
Llorente had previously rejected a new deal and stated that he would see out the remainder of his contract.
Hopefully the soap opera is over, added Gurpegui. "It is good for everybody that there is peace and that together we can only think of Athletic, which is where we are and we all want the best."
Los Leones continue to ask for the payment of the termination clause in the players contract which would enable him to leave the club during the winter transfer window.