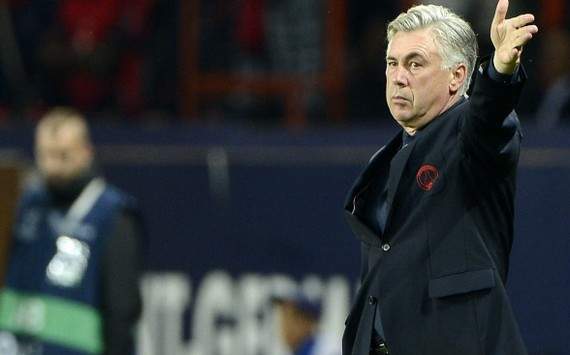 Carlo Ancelotti says Paris Saint-Germain do not need Cristiano Ronaldo and will not be making a move for the Real Madrid player.
The Italian believes the Portugal international and Zlatan Ibrahimovic would operate well together, but insists he is not looking to pair the two together or venture into the transfer market during the January window.
Can Zlatan and Ronaldo can play together? All quality players can play together. You know, its not hard to manage a guy like Ibrahimovic. Ronaldo is a fantastic player, but today, I do not think of him, he told RMC.
Nen and Hoarau are gone, they wont be replaced because the team is good.We dont have to buy. The transfer window is closed for us."
The 53-year-old also added his belief that PSG are on course to lift the Ligue 1 title, providing he guides his side in the correct manner, but stated the difficulty of doing the same thing in the Champions League.
We have to be champions . We clearly have the qualities to win. It all depends on the coach. If the manager does his job, then PSG is going to win. If we do not win it? Yes, it will clearly be a failure. The Champions league is harder.