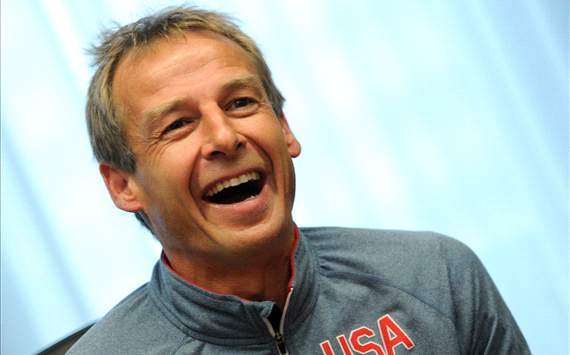 United States coach Jurgen Klinsmann believes Borussia Dortmund striker Robert Lewandowski should listen to what he wants rather than worry about what supporters or other dissenting voices might think.
The Pole is one of the most sought-after players in Europe, and now faces the option of whether to stay at BVB or move elsewhere.
And having been in a similar position himself, Klinsmann has advised the 24-year-old to ignore outside pressure and make his own decision.
"I think the most impotant perspective to look at it from is his own. If he's happy at Dortmund, and enjoying it, then keep enjoying it," he told reporters.
"If he's hungry for another adventure, then go. He should do what he feels is right.
"If he decides to go to another league, whether it's the English, Italian or Spanish, then it is his decision.
However, the 48-year-old concedes that if Lewandowski was to leave BVB, then German football would be losing one of its brightest stars.
He added: "He's a special player and is fun to watch. Obviously Dortmund fans love him; German fans in general love to have a player like him."