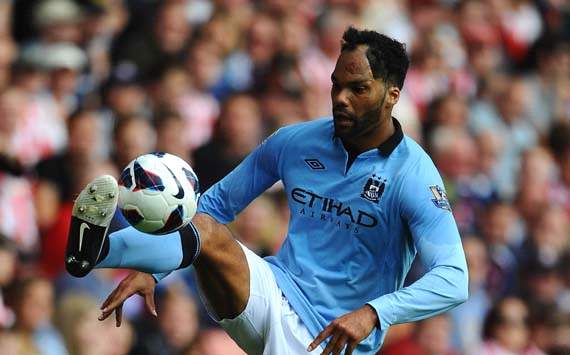 Aston Villa manager Paul Lambert has hailed Manchester City defender Joleon Lescott and refused to rule out making an approach for the player.

The England international, a lifelong Villa fan, has been strongly linked with a move away from the Premier League champions before the end of the transfer window after slipping down the pecking order at the Etihad Stadium.

"He has been a top player and still is," Lambert told reporters. "He's a top, top player. He's not getting a game at Manchester City at the minute.

"As I've said before, I will sit with the rest of the staff and see what I can do. But I don't think you can ever dismiss it [at] any level whenever you are talking about a top player."

Lambert insisted, however, that his club would not be tempted into panic buying during the January transfer window, after an alarming slump of form in the Premier League saw them lose 8-0, 4-0 and 3-0 over the festive period.

"There are names we're trying to do," said the 43-year-old. "I think everyone has said it's a really tough window in January.

"We won't just get people in for the sake of getting them in - there is ridiculous money and that sort of thing. That's not something I'll do but there's one or two that we will try to [sign].

"People go on about age and all that. If players want to do it and are hungry then we're open to that. I'll just see, I'll wait and see."

The former Norwich and Colchester boss also stressed that his relationship with Villa owner Randy Lerner remained strong despite their club's recent poor run.

"I speak to the chairman all the time," Lambert said. "I speak to him every week really. There's never a problem.

"He's been great, he really has. He said himself that this was always going to be a really tough year because of the transition."