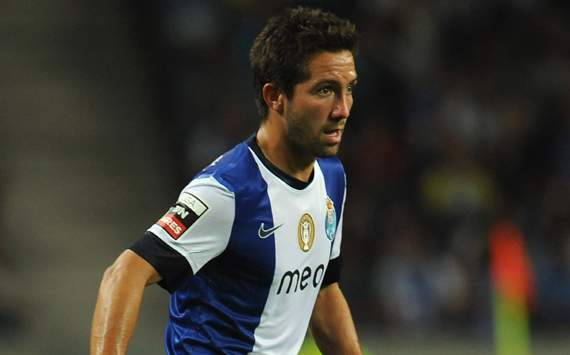 Porto midfielder Joao Moutinho's agent has suggested that the player would rather switch to Barcelona than Zenit St Petersburg, who are reportedly eyeing a move for him in January.
The midfielder was a key part of the Portugal side that reached the semi-finals of the 2012 European Championship, playing in each of their five matches at the tournament and drawing praise for his performances in Poland and Ukraine.
A late move to Tottenham fell through in August, but Zahavi believes it is likely the player will still leave his current side Porto, perhaps in the upcoming transfer window.
"We must take into account the player's interest. He would love to play for Barcelona and this option will remain a priority," Moutinho's agent told
Izvestia
.
"I think Barcelona's style of play fits Moutinho and he has also long been an admirer of the Catalan side."
Zahavi also confirmed that there was longstanding interest from Zenit St Petersburg in securing the 26-year-old's signature.
"We will not deny that Zenit have an active interest in Joao Moutinho. We will review the proposal in January. Zenit could be the next step in the career of the player."