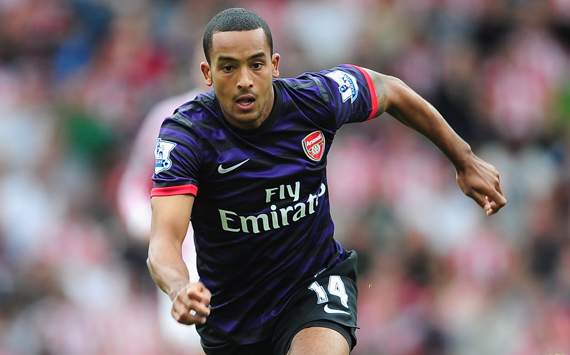 Arsenal chairman Peter Hill-Wood has warned Theo Walcott the club will not compromise its wage structure to keep him at the Emirates Stadium.
Walcott can leave the Gunners on a free transfer when his contract expires at the end of the season and has already rejected the offer of an extension.
His representatives are expected to resume talks during the international break with manager Arsene Wenger confident that he can persuade the England international to sign a new deal.
But Hill-Wood insists Arsenal will not bow down to the 23-year-old's contract demands despite Chelsea and Manchester City's reported interest.
"We have got our general overall wage structure and we are not prepared to break it for anybody," Hill-Wood told the Daily Star.
"We have made an offer which he didn't think was acceptable and that is the end of it. We think it is a very reasonable offer.
"For the moment his people are still talkin g to us and we hope it will be resolved. But don't ask me when, because I haven't a clue.
"I hope that he will eventually come round and sign. It will be a pity if he does not, but the whole issue of pay for footballers has got totally out of hand and they don't get terribly well advised a lot of the time."