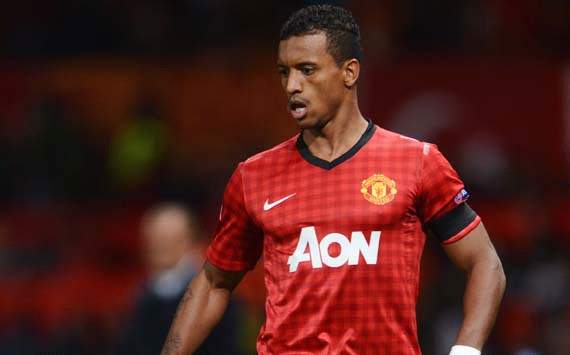 By Wayne Veysey Chief Correspondent
AC Milan are leading the chase to sign Nani but want Manchester United to lower their price tag to 15 million,
Goal.com
has learned.
The Portuguese is almost certain to leave Old Trafford next year following a breakdown in his relationship with the club.
Talks over a new contract have yet to be resolved while the wingers poor start to the season reached a new low when he had an alleged training ground fight with reserve team midfielder Davide Petrucci last month.
United are holding out for 25m for a player they signed from Sporting Lisbon in 2007 but his value will diminish if he is still at Old Trafford at the end of the season, by which time he will only have 12 months remaining on his contract.
Milan have indicated they are willing to enter the race for Nanis signature but value him at the 15m mark.
It is believed Sir Alex Ferguson is ready to sanction the sale of th e winger, who turns 26 next month.
Although a key creator and goalscorer for United in the three seasons that followed Cristiano Ronaldos departure to Real Madrid, Nani has frustrated Ferguson with his inconsistency.
He was dropped from the 18-man United squad against Fulham in the second weekend of the season after failing to shine in their Premier League opener against Everton.
He then upset Ferguson by missing a penalty against Galatasaray in the Champions League and only started the 3-2 defeat to Tottenham, in which he scored his only goal of the season, because of injuries to Antonio Valencia and Ashley Young.
A January exit is understood to be unlikely but a parting of the ways next summer is now increasingly inevitable.
A 31m deal to sell him to Zenit St Petersburg in the summer fell through because his unreal wage demands put off the Russian club.
Ferguson has strengthened his attacking options by signing Robin van Pe rsie, Shinji Kagawa and Nick Powell this summer, and, as revealed by Goal.com last month, is lining up a 6.2m move for 20-year-old Blackpool winger Tom Ince.
Follow Wayne Veysey on