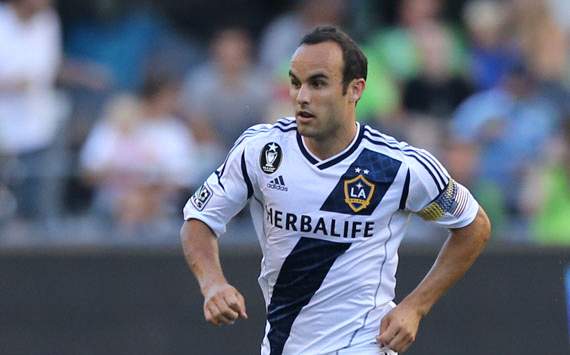 LA Galaxy star Landon Donovan has thrown the prospect of a future loan spell at Everton in doubt after revealing his desire to assess his future playing career.
The USA internatonal is unsure over whether to prolong the playing dayd, revealing it is "impossible to think" about his future while he is an active progfessional.

Donovan has admitted to suffering from a lack of motivation during points in his career, and enjoys the freedom of travelling around the world away from the constraints of the modern-day game.

"Right now, I need time to think and that is impossible to achieve while I am playing," he told ESPN.

"I need to determine if I want to play, and if the answer is yes, I need to work out where and for how long.

"I plan to spend a lot of time travelling to distant places, alone. I am not sure where. I want to take time to have some freedom and not worry about my next game or being fit. It may take me two weeks, two months or a year."

Donovan insists he is not just concerned with when, or if, he comes back, but more so how he feels at that moment in time.
He continued: "I don't plan on worrying about the end result. I want to focus on being present and making the decision when I am ready.

"I am at a point where I realise that if I am to come back I need to do so with the right mindset."

And if Donovan was to return to football after a spell away, he would definitely consider rejoining Everton, with whom he enjoyed two fruitful loan spells.

"Everton was a fling that grew into a full-blown affair. I do think about them because they really stole my heart when I walked into Goodison Park," he said.

"Everyone was so unbelievably welcoming, from [David] Moyes to the tea lady. I have such affection for the club.