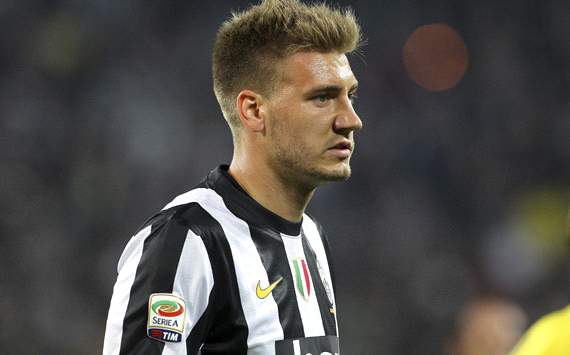 Arsenal loanee Nicklas Bendtner could be on his way out of Juventus in January despite only joining the Serie A champions in August, according to the strikers agent.

The 24-year-old has made just one league appearance - as a substitute - for the club so far, and his representative has revealed the players unhappiness with limited first-team exposure.

[Bendtner] is too strong a player to stay on the bench, so its not good for him or for Juventus to keep him there, his agent Tom Brooks told TuttoMercatoWeb.
If it continues like this, we will consider our options. Could that be from January? Well talk about it over the next few weeks.

Why isnt he playing? In all honesty, youd have to ask [Juventus manager] Antonio Conte. Every player wants to play more and do his job. Nicklas has patience and respects the club, his team-mates and the decisions of the coach.

Brooks was keen, though, to reiterate tha t Bendtner has no regrets so far about moving to Italy, and emphasised that the Danes priority is to prove himself with the Italian champions.

He added: He absolutely does not regret this decision, as he wanted to play in the Champions League and for a club of this level. It is true he turned down proposals from Siena and Fiorentina, but he couldnt let this opportunity pass by.

The important thing is that he starts to spend more time on the pitch so he can do his job. Everyone respects him and he never complains, but this situation is not good and, when he is out of patience, we will consider our options.

The boy is happy at Juventus, even if clearly he would like to play more. When he is on the field more regularly, hell be even happier."