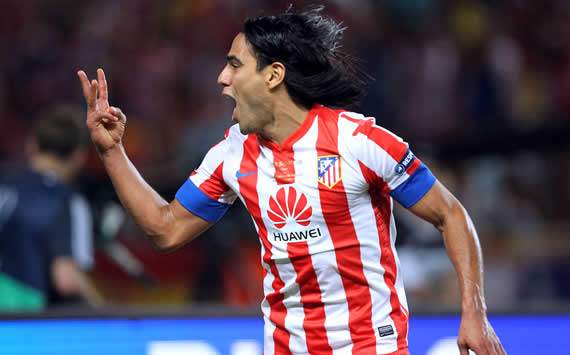 The father of Atletico Madrid striker Falcao has admitted that several top clubs attempted to lure his son away from the club during the summer.
The striker scored a sensational first half hat-trick as Los Rojiblancos dispatched Chelsea 4-1 to lift the Super Cup on Friday night.
But Falcao senior was a noticeable absentee from the stands, instead remaining in his homeland in anticipation of a possible transfer.
"I decided to stay in Colombia as I didn't know if Radamel would still be at Atletico Madrid," Falcao's father was quoted in Colombian press as saying.
"I know for a fact one Russian club was extremely interested in him, while an English team were also sniffing around. I wondered about travelling [to see the Super Cup], but then felt it might have been for nothing.
"Right now, I'd put Falcao's price tag as around 100 million, although that's for his club to decide."