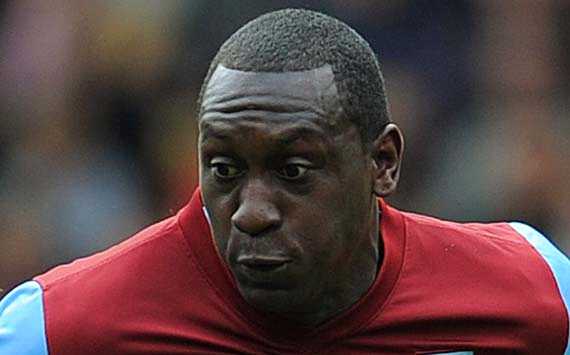 Former Aston Villa striker Emile Heskey has joined Australian outfit Newcastle Jets on a free transfer.
The 34-year-old had been linked with a reunion with former boss Steve Bruce at Hull City, but opted for a move down under, just in time for the start of the 2012-2013 A-League season.
He told the club's official website: "This is an exciting new period in my life and I am looking forward to making a special contribution to the A-League and most importantly, to the Jets.
"I hope I can help grow football at the grass-roots level and also provide advice to young players at the Jets.
"The season isn't far away, so I will be in Newcastle soon, training with my new team-mates and be ready for kick off on October 7."
Newcastle Jets coach Gary van Egmond spoke of his delight at Heskey's arrival, citing his international experience as something the club had been missing.
"Emile is someone who has unbelievable experience, havi ng played for England 62 times," van Egmond said.
"His effectiveness in being able to hold the ball up and invite other players to play off him is going to be a big benefit to us.
"He's someone who can really lead the line and is exactly what we've been missing."
Former Sunderland and Newcastle United striker Michael Bridges also plays for the Australian side, and expressed excitement at the prospect of linking up with Heskey.
"I think Emile is a tremendous signing for the Jets, Bridges said.
"He has just left Aston Villa where he was playing in the Premier League last season and that says a lot about his quality.
"It is a massive coup for the club to bring someone of his stature to Newcastle. He is a big target man who is a powerhouse, a work horse and can lead the forward line.
"If you look at his strike-partners at the teams he has played with, theyve all been goal-scoring machines because of his work rate and supply ."