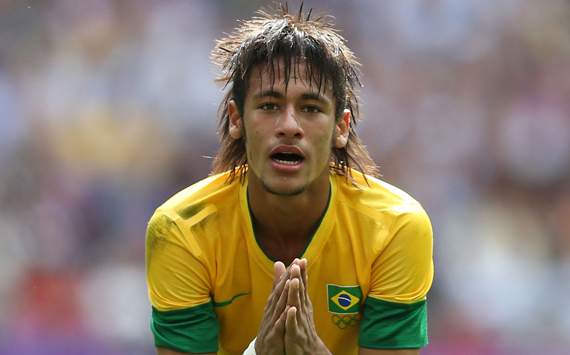 Former Brazil international Rai hopes that Paris Saint-Germain will succeed in their attempts to lure Santos star Neymar to the French capital.
Rai, who wore the PSG jersey between 1993 and 1998, realises that the Ligue 1 giants face stiff competition in the race for his compatriot's services, but has pointed out that it would not be the first time they had pulled off a surprise purchase.
"Paris Saint-Germain have already signed Thiago Silva, Zlatan Ibrahimovic and Lucas Moura. I believe they are all players who were difficult for PSG to convince as well," Rai stated to
10Sport
.
"It will be even more difficult to convince Neymar to move to Paris, because there are a lot of clubs after his signature. We're not talking about one or two clubs, but about the best clubs in the world.
"PSG will face stiff competition for his signature, so you can't make any guarantees. I hope that they will manage to sign him, though. It will be very difficult, but it's definitely possible."
Neymar has also been linked with clubs such as Barcelona, Real Madrid, Juventus, Chelsea and Manchester United.