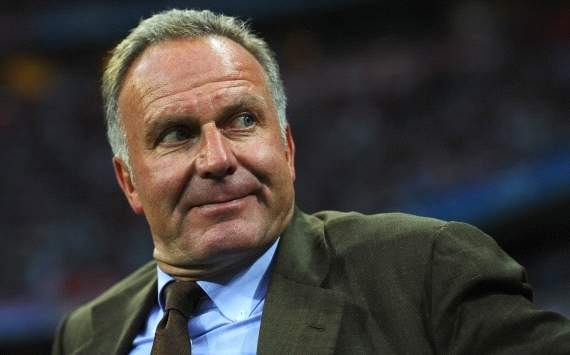 Bayern Munich general manager Karl-Heinz Rummenigge insisted that Athletic Bilbao will not take any legal action against the club regarding the transfer of Javi Martinez.
It had been alleged that the Spain international had travelled to Germany without permission to undergo a medical at the Allianz Arena, much to the displeasure of club president Josu Urrutia.
However, the former West Germany striker is confident that his side will not face any sanctions, and stressed that the Bavarians did not act in an illegal manner.
"Athletic should not retaliate. President Urrutia assured the player and his family that he will not take any legal action," Rummenigge told Sportbild.

"When a club buys a player for 40 million there must be the right to check if the player is in perfect condition before signing contracts."
Javi Martinez could make his first start for Bayern Munich as the German side take on Mainz at the Allianz Arena on Saturday.