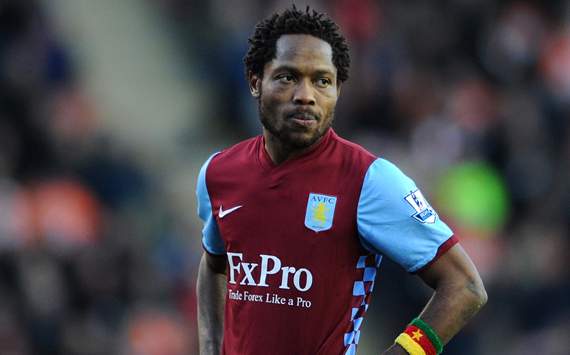 Aston Villa midfielder Jean Il Makoun is set to join Ligue 1 outfit Rennes on a season-long loan.
The Cameroon international failed to secure a UK work permit for the coming campaign and has been forced into a second spell away from the Midlands club.
The 29-year old made 35 appearances on loan at Greek side Olympiakos last season, after being deemed surplus to requirements by then-manager Alex McLeish.
And Rennes boss Pierre Dreossi has hailed Makoun's arrival, telling the club's official website: "We were looking for an experienced midfielder. I know him very well because I signed him when I was at Lille."
Villa manager Paul Lambert will hope his side can atone for their 1-0 opening day loss to newly promoted West Ham when they take on Everton at home on Saturday.