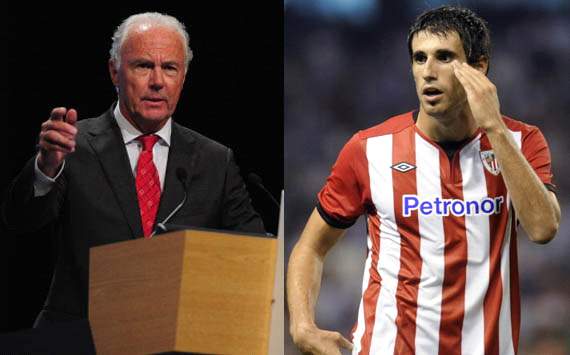 West Germany legend Franz Beckenbauer is not too worried about Bayern Munich's big investment to lure Javi Martinez away from Athletic Bilbao.
The Spain international signed a five-year deal with the Bundesliga giants on Wednesday to complete his 40 million move, despite the likes of Steffen Effenberg to question whether the deal represents value for money.
However, the 66-year-old feels his former club are better off spending cash to improve their squad rather than leave it in a bank account.
"Why would you leave the money on the fixed deposit account, since you hardly get any interest for it anyway," Beckenbauer was quoted as saying by
Bild
.
"I am very curious about this purchase. It used to be that you only paid so much money for a striker, while defensive players were brought up from the youth system.Times have changed."
Beckenbauer had previously admitted that he had never heard of the 23-year-old, w ho can play in either midfield or defence.