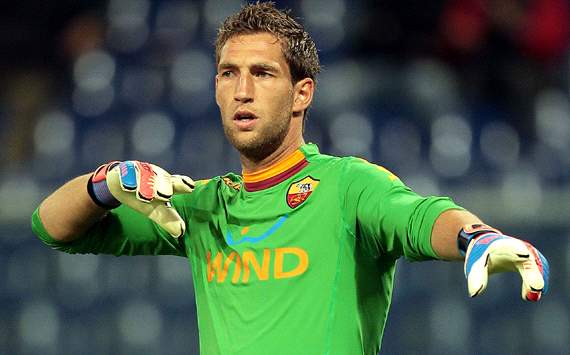 Roma goalkeeper Maarten Stekelenburg has revealed that he wanted to join Fulhamduring the January transfer window.
The Netherlands international has found playing time limited at Roma this season and was London-bound when his club cancelled the deal.
I really wanted to join Fulham. I would have been guaranteed playing time," he told Sport Promotion NL.
Im really disappointed that the transfer didn't take place. I hoped that this situation would have ended differently.
Its a big blow that will take me a little time to get over, but Im a professional and my objective is to become the first choice at Roma again.
I cant really blame anyone for this though. Roma, from the start, told me that they would have only sold me should they get an adequate replacement.
The fact that the deal wasn't done doesn't mean that it wont happen any more. Well see what the situation is like in the summer.
Stekelenburg joined Roma i n 2011 after nine years with Ajax.